As we all know that the most loved word game daily jumble comes with different scramble words daily. That increases the charm in jumble fans, as they learn to improve their vocabulary skills. They learn new words by unscrambling these jumble letters. But sometimes they face difficulties during the gameplay as they can't solve some hard word puzzles. For that reason, if you are playing jumble today and losing points in the game then you must see jumble answers for today 02/13/21 given below.
Today's Jumble Answers for 02/13/21:-
During the gameplay, most of the players easily solve the jumble puzzle but some are new to this game and with poor vocabulary skills they can't get over it. As a result, they lose points and eventually the game. As we saw in last day's jumble puzzle the scrambled word WORGHT was a little hard for players. In this matter for helping out the fans, we are providing here today's jumble answers for 02/13/21 given here. You can also share with your friends so that they can also enjoy the winning moments with you.
IMNUS = MINUS
SYOBS = BOSSY
REKLEN = KERNEL
ANIDUS = UNSAID
Today's Cartoon Jumble Answer:
There is always a level in every word game that creates worries for the players and those who pass this part of the game can win the game with good scoring points. In this game, this level is called Cartoon Jumble. All you need to create this long word puzzle with the help of circled clues and then unscramble the jumbled letters with a proper guide. In case you can't do that then you need to find the word puzzle and jumble puzzle answers for today 02/13/21 here.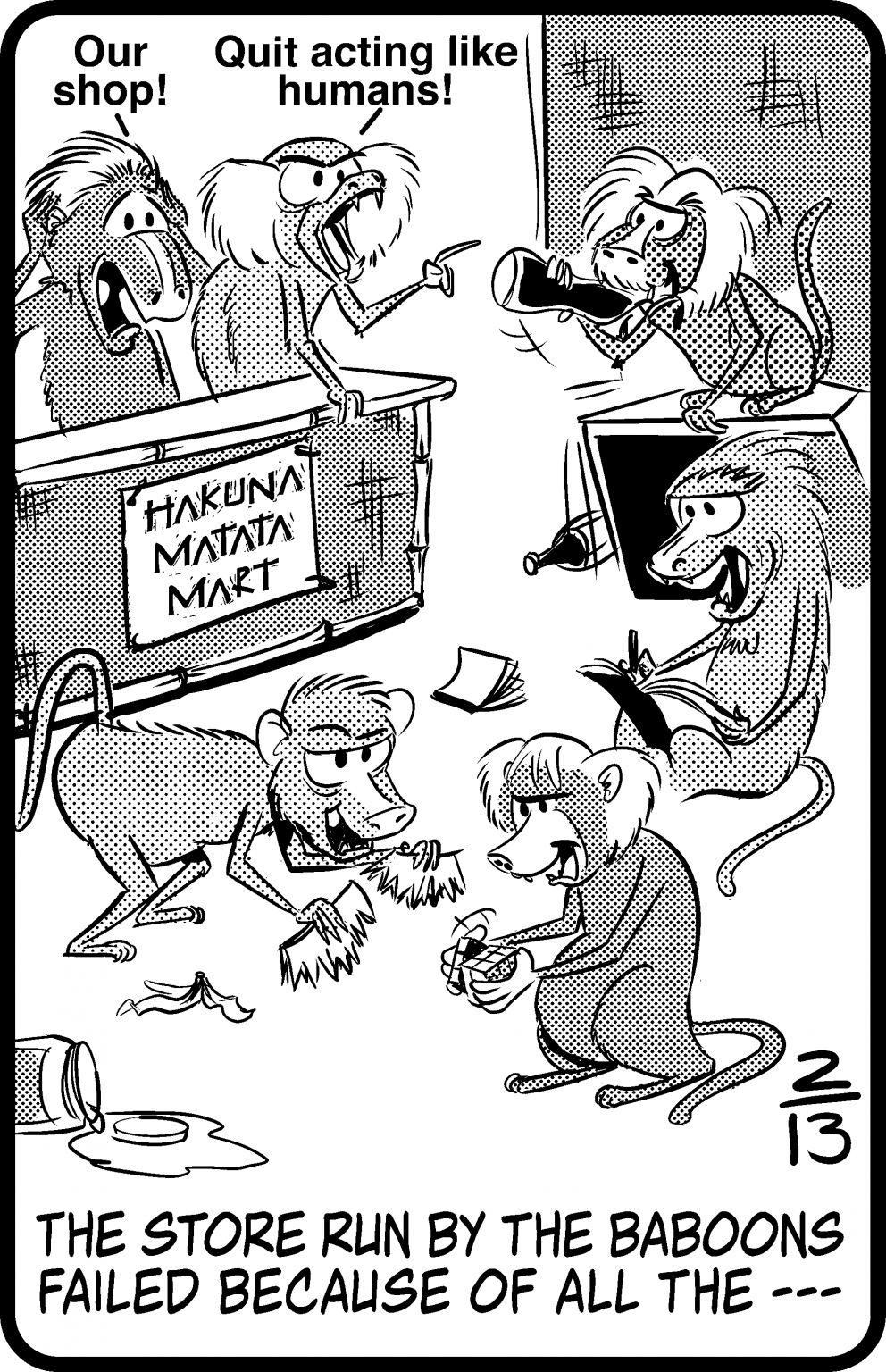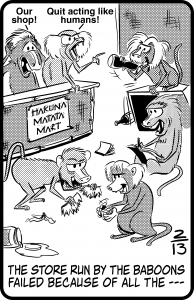 THE STORE RUN BY THE BABOONS FAILED BECAUSE OF ALL THE – – – –
MNSBOSYKEEUNSI = MONKEY BUSINESS
So this is it from today's jumble solutions, we hope that you enjoyed solving scramble words with us. Don't forget to share your thoughts with us in the comments.