Jumble is a game of word puzzles that most people love to play. This game comes with new word puzzles daily. Sometimes it comes with hard scrambled words that people found difficult to solve. In this way, they need quick solutions as like today we have Jumble Answers for 02/24/21. So they can't lose points in the game.
Today's Jumble Answers for 02/24/21:-
This puzzle game has two parts. The first part of the game has four jumble words. Many of the fans found this part easy to solve. But some of them lost their points in the second or third word puzzle which leads them to overall defeat.
Therefore, to provide all the fans a quick and easy solution we solve all the jumble puzzles just after it updates. So that the fans have their answers for Jumble Puzzle and they can earn extra points. We have posted the first part of the Today's Jumble Answers for 02/24/21 that you can check below.
ATEML = METAL
NEULG = LUNGE
CTMIOS = SITCOM
ABNERR = BARREN
[Total_Soft_Poll id="14″]
CARTOON JUMBLE ANSWER:
In the second and last part of the game, there are some circled clues available for the fans. They have to create a new Jumble puzzle with the help of clues. This part of the game is called cartoon Jumble. Most fans call it the difficult part of the game
For the solution to this difficult part, we're always here to help our fans. So that they don't face any further difficulties in winning the game. As we have posted the Cartoon Jumble with its solution below. You can apply this solution to your puzzle. Don't forget to share with us which part of the puzzle you found very hard to solve.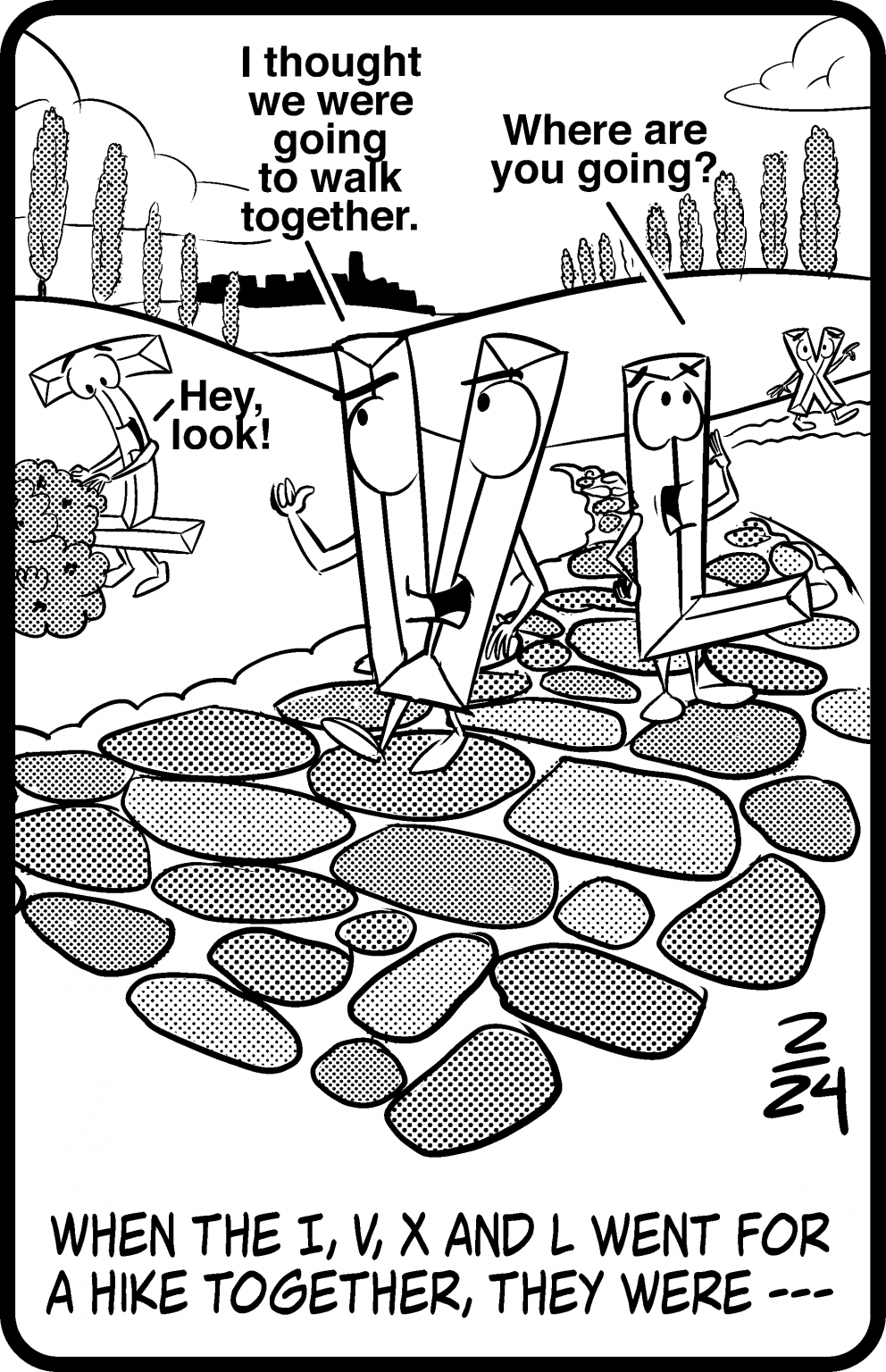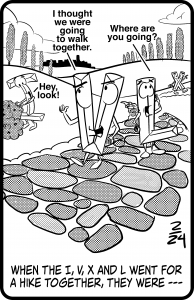 WHEN THE I,V,X AND L WENT FOR A HIKE TOGETHER, THEY WERE – – –
MEALUNSIOMARRN = ROAMIN NUMERALS
As the puzzle and its answers end, we hope that you enjoyed solving today's jumble puzzle. You can share the moments with us or the difficulties you faced during the solution. We'd love to hear you in the comments. Moreover, you can find the last three days' jumble puzzle solutions through the links given below.
Previous Jumble Puzzle Answers