As you all fans know that Jumble is a daily word game that is played on some online platforms. This Puzzle game can be seen in the daily newspaper too. You can enjoy this while having breakfast with your family. Some fans find it difficult to solve that's why they need to look at these Sunday Jumble Answers for 03/21/21. This will give them a quick solution as well as securing the win.
Today's Jumble Answers for 03/21/21:-
The Jumble Puzzle game has four-word puzzles in its first part. Most of the time it seems easy to solve but when you try to solve it becomes more difficult and hard to solve. Therefore, people need their answers for the puzzle as quickly as they can earn more points to win the game.
In this way, for helping out the fans with their daily Puzzle we have Today's Jumble Answers for 03/21/21 posted here with the best possible solution you can have. You should match this with your solved results so that you can end the game on the winning side.
IDQULI = LIQUID
ZNLOZE = NOZZLE
SPHIAM = MISHAP
NRBANE = BANNER
RTWEET = WETTER
TNYTIE = ENTITY
[Total_Soft_Poll id="30″]
---
CARTOON JUMBLE ANSWER:
There is something more in the daily Jumble that you can call the Cartoon Jumble. This part of the game has some tough puzzle questions. You need to create Cartoon Jumble through the circled clues that are available in the game already. In case you face some difficulties while creating this Jumble or solving it, we are here for helping out the Jumble fans. We've given below the Cartoon Jumble Solution for 03/21/21 with its solution. Tell us which part of it created worries for you.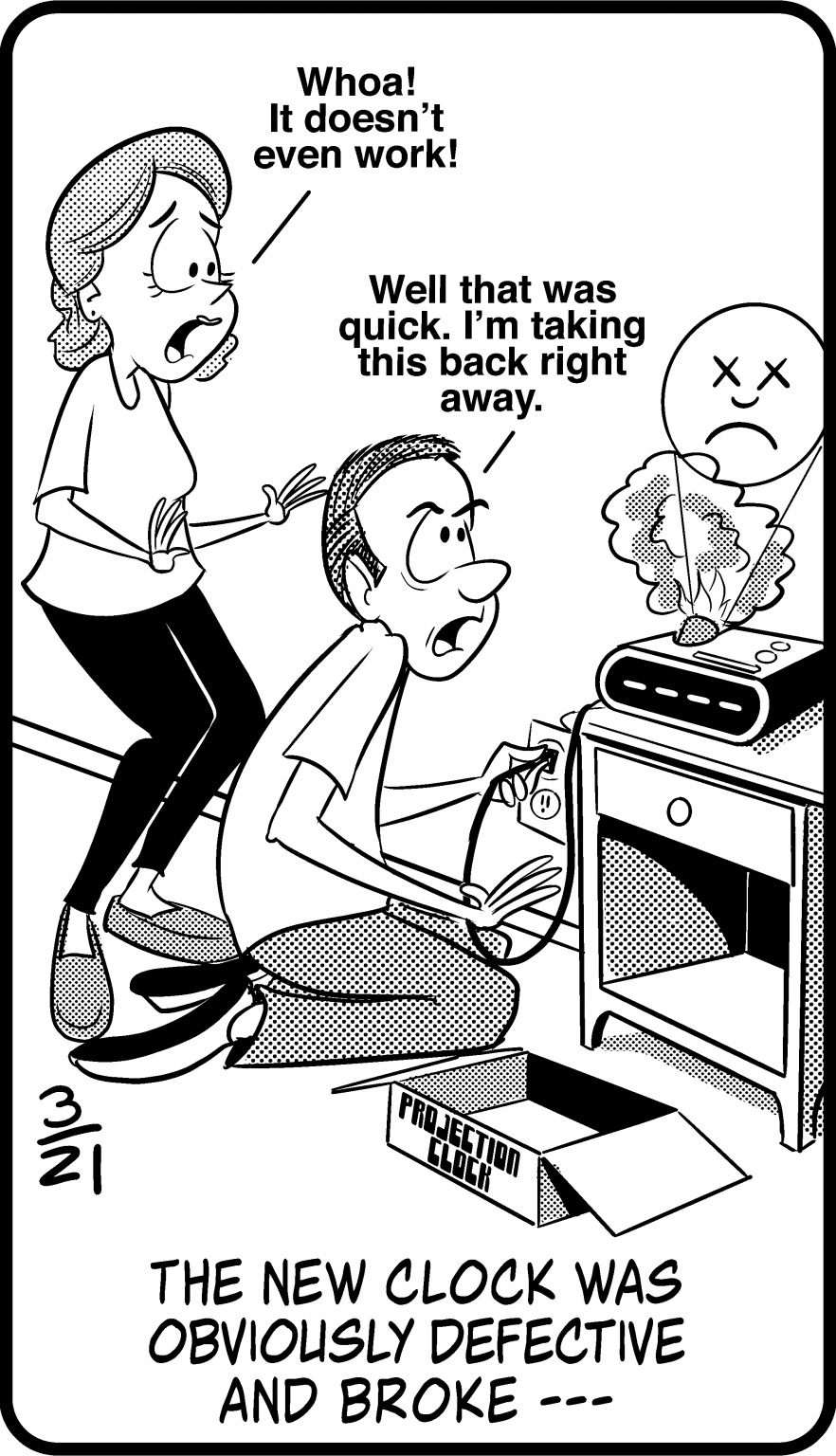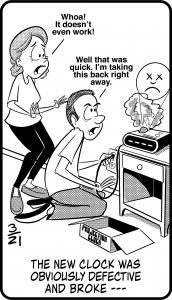 THE NEW CLOCK WAS OBVIOUSLY DEFECTIVE AND BROKE – – – –
LIIOLMAANTTEN = IN NO TIME AT ALL
So we're done with today's Jumble Answers for 03/21/21 and hope that you loved solving it. Share with your friends and don't forget to comment on all the difficulties you face. We'll love the discussion about. Moreover, you can find the last three days' jumble puzzle solutions through the links given below.
---
Previous Jumble Puzzle Answers