Jumble is a Word Scramble game that we all know how to play. This is America's number 1 Word Game that is mostly loved by fans. The charm of Daily Jumble is that it updates with new puzzles everyday. So when people play this game and get somewhere stuck due to hard word puzzles they need some quick solution to earn good points. We're talking here about today's Jumble Answers for 03/26/21.
Today's Jumble Answers for 03/26/21:
As we talk about Jumble Solutions for the people who get into worries due to some hard Jumble Puzzles. They need someone to help them for this purpose so that they can earn quick points and win the game. For helping Daily Jumble fans we try our best to post today's jumble answers for 03/26/21 with the scrambled words. You can clearly see below are the results for daily jumble answers and also don't forget to share with your loved ones.
AGDOM = DOGMA
IVROS = VISOR
ANOSES = SEASON
SENVTI = INVEST
[Total_Soft_Poll id="35″]
---
Cartoon Word Jumble Answer for Today:
When you reach an ending level in Word Game or any other sport that you like to play, there you need to show some extra effort to win points. The same is that with this game, in the cartoon jumble part you need to show full attention to solve this scrambled puzzle. In case if you are stuck at this part of the Jumble word puzzle, no need to worry you can see below are the results about cartoon jumble with the daily jumble solution given for today 03/26/21.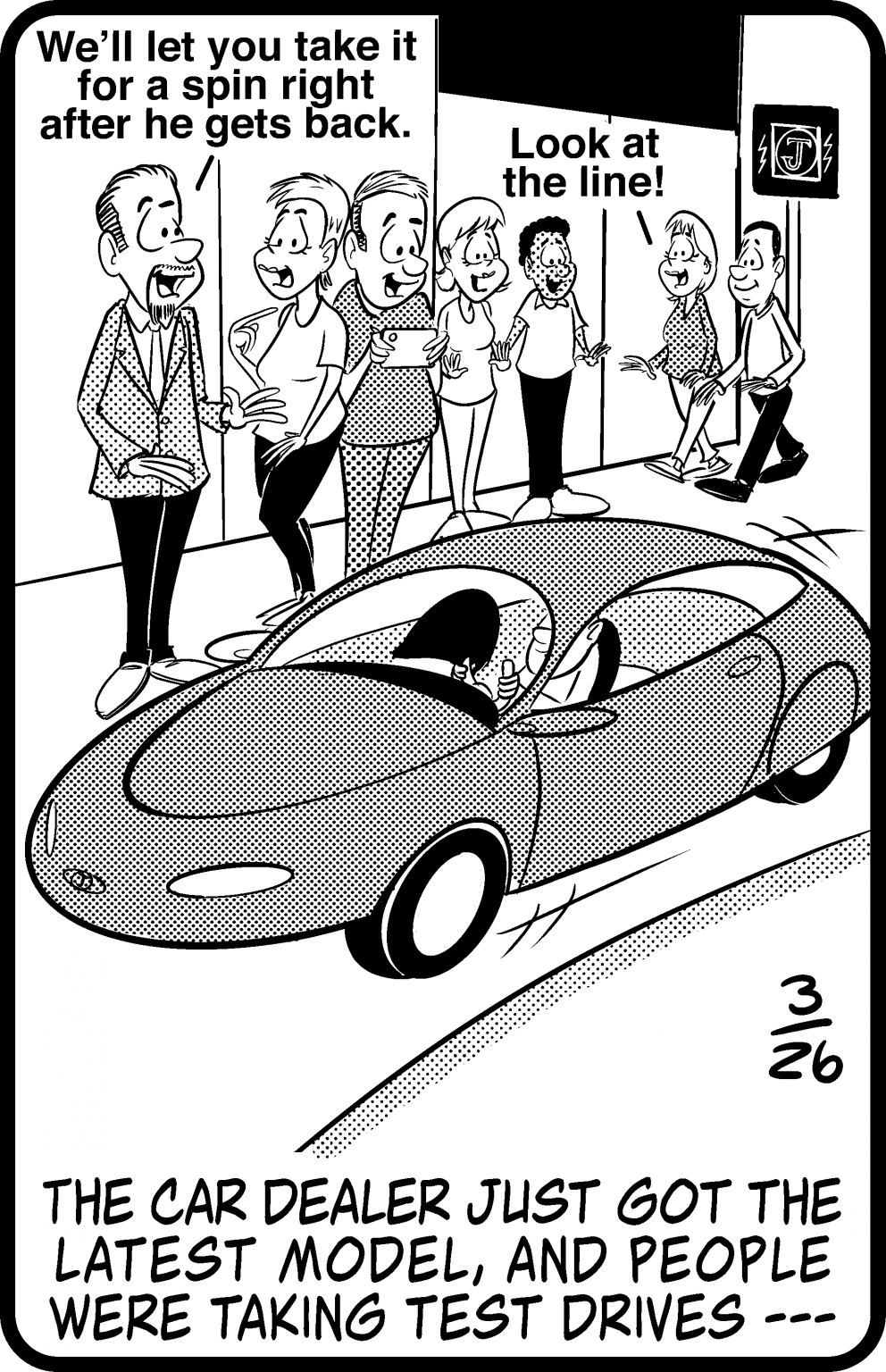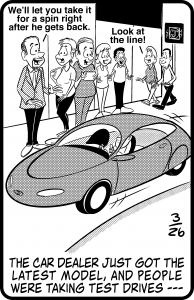 THE CAR DEALER JUST GOT THE LATEST MODEL, AND PEOPLE WERE TAKING TEST DRIVES – – –
DOVRSNIE = IN DROVES
Enjoy today's Word Jumble Answer for today? If yes then share with us how much you love our Jumble Answers for 03/26/21. We're always here for some discussion with you. Moreover, you can find the last three days' jumble answers through the links given below.
---
Previous Jumble Puzzle Answers