[rules & tips to master the viral word game]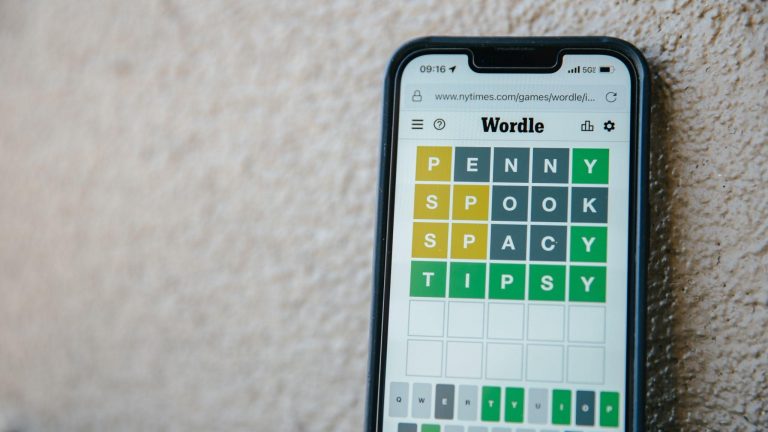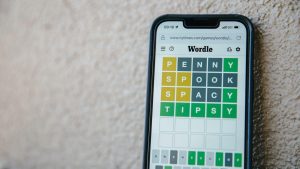 POV: It's 2021, and you have FOMO, "What are these grids on Twitter and Facebook?"
Well, those yellow, gray, and green blocks, arranged in a 5-wide Grid with six rows, belong to a viral gaming sensation. Yes, It's a word-puzzle game that people were(and are) losing their minds over, and that viral game terms as "Wordle."
You might've Googled it after Twitter's trend #wordle. But, honestly, it was easy to find out about Wordle or Wordle answers because they turned up unexpectedly.
You might be going with the tide confidently and surprised by the distinctive grids representing Wordle's answers…
But deep down, you must be guessing their success and frustrated by finding Wordle too hard to play.
Besides that, what made them break their own rules and post a distinctive Wordle streak?
Here is what Google didn't tell you to be good at Wordle. A brief background about Wordle beforehand.
What is Wordle?
For sure, Google is flooded with basics about Wordle, but you might not read this before.
So, Wordle is a new and fun word game that comes with a word puzzle daily to guess a five-letter word in 6 chances. It comes with a new word daily. People are taking it as a competition to win at Wordle's streaks.
There are many such puzzles available online and in newspapers. But this one is off-center. Never mind if you are advancing in years, Wordle will still help develop vocabulary, spelling, and word recognition skills.
So put your thinking cap on and gear up to know more about Wordle!
What to know before playing Wordle?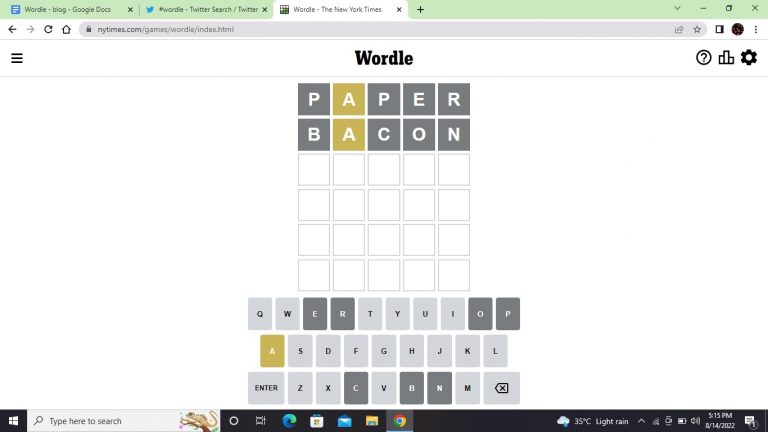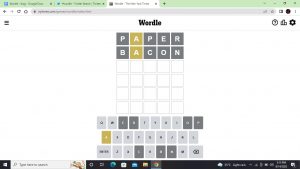 The game aims to find all of the hidden words in a grid. There are three different grid sizes, each with a different number of hidden words. The smaller the grid, the easier the game is. The larger the grid, the more challenging it is.
Stop firing up the App store to search for Wordle!!!
Everything cool starts from an obscure, and Twitter serves it well. Masses have the instinct to stir app stores whenever something exciting comes up(just to find convenience).
And humans did the same when they saw the #wordle trend on Twitter.
If you did the same for Wordle and somehow succeeded in downloading an app, then dear, you mistook it for a real thing.
Josy Wardle principally proposed Wordle as a "Browser game" and served the internet in late 2021. Not sure if you've joined the Wordle club by some other means; if you did, then it's time to knock off immoral(at least).
No, You Can't Play It All Day Long…
Yes, you read it right. You can guess only ONE WORD A DAY—no wastage of multiple hours to complete Wordle sessions.
Wordle activates new words every day at midnight, which is fair enough to the people eagerly waiting to maintain their Wordle streaks.
Therefore, if you're ready to be the next Wordle fanatic, get your hands on it while the rest are asleep.
Sounds fantastic?
And hey, Wordle is totally FREE to play!!!
How does Wordle work?
Your daily Wordle starts with a FIVE-letter word. Among those five letters, Wordle marks each letter with either gray, yellow, or Green.
Where…
Green symbolizes the correct letter and position
Gray denotes the wrong letter
And…
Yellow stands for correct letter but wrong position.
Turn on your canniness and gauge for your first word in the next five given chances. Chase for yellow and green boxes until you get the right word. Be very cautious while typing your next word in five consequent possibilities.
If you can't, you lose.
How to play Wordle as a Pro: Tips & Tricks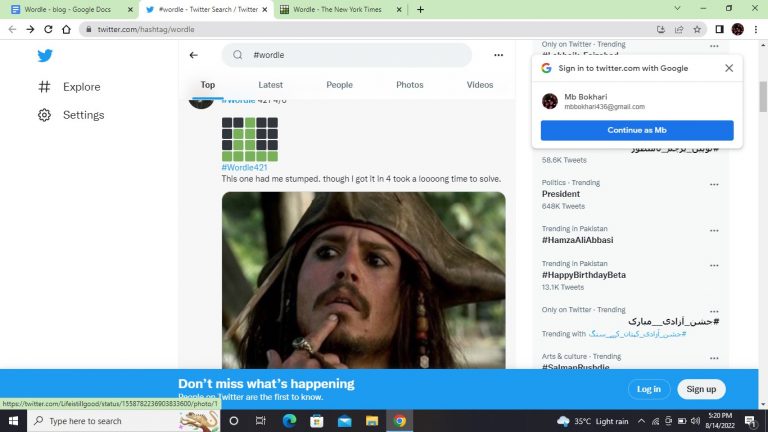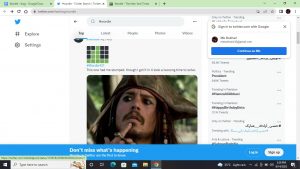 One common mistake entrants commit is assuming a fixed tutorial as a clue for the day's puzzle. While it prominently pops up on PC display but not sure of the smartphone browser(just in case you're playing Wordle on a smartphone).
Many make that mistake, and you might, as well.
To the extent mastery in Wordle is concerned, you wouldn't until you've played a few times. But the basics say, start your Wordle word with a minimum of two(or as many as) vowels.
[Not like, you should type AEIOU straight :D]
Let's take an example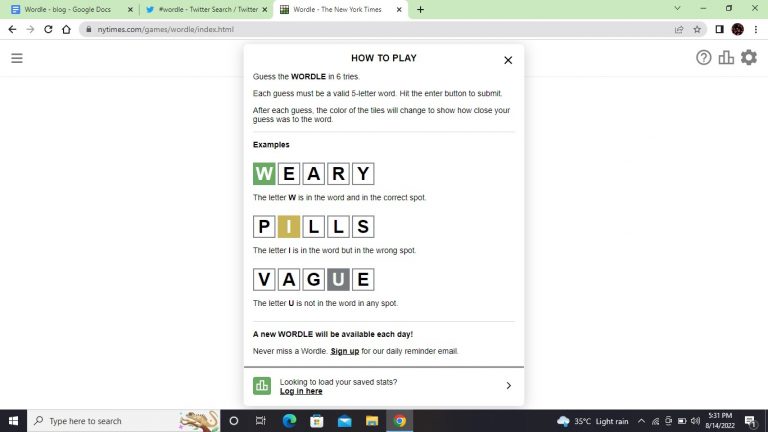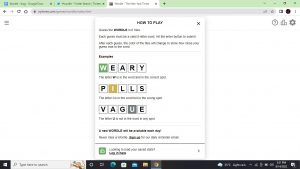 Despite the minimalist design of the game, many beginners find it puzzling.
If you're struggling with how and what letter to type next, you're at the right place.
Suppose. If "PAPER" is today's word and your first stab was "TEARS," the "R" would get the Yellow box for being the correct letter at the wrong position.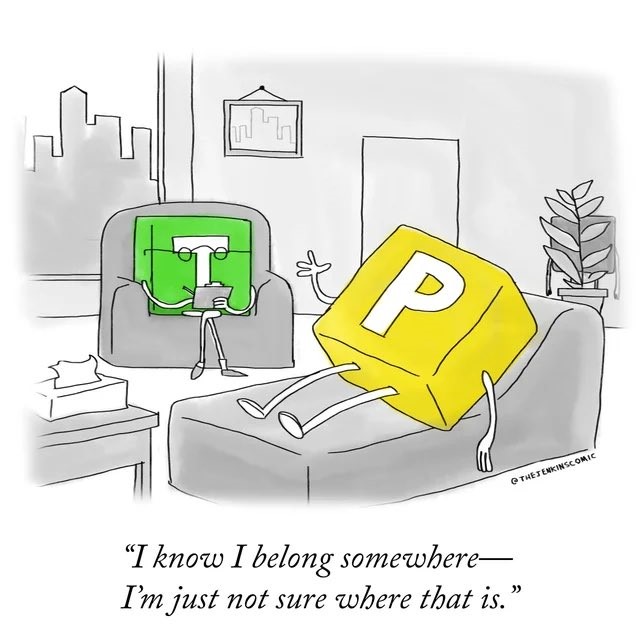 Once a block turns Yellow, you get an idea of the next step. Now you know "R" is there but misplaced. So, it would be best to think about words containing as many vowels as possible.
In the above instance, "PAPER" has two vowels. Therefore, typing a couple of vowels will chalk up success for you.
The same goes when there is a correct letter at the right position - Wordle will mark that box as Green.
[Note: some words may use a letter twice, just as in the above example "PAPER." But guessing correctly for one position won't alert you for another.]
Wait… There is a lot more left
World fanatics aren't getting over it soon, so they are continuously looking to tweak a few things.
Well, well, well… If you've noticed, there is a "gear icon" at the top of the Wordle website. You can:
Switch to "Dark theme."
Activate "Hard mode" until yet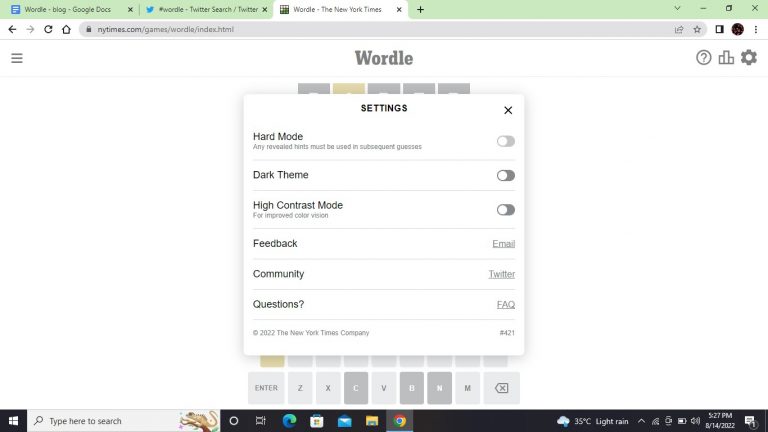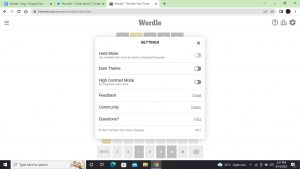 Can one cheat in the Wordle? Or… Are these rumors getting me?
One shouldn't cheat in any game; read it repeatedly.
But Wordle geeks won't settle until they delude themselves about social media. What you can do is open Wordle in an incognito browser window. Then, take an equal number of guesses to complete your word.
Go back to the window with your profile sign-up. Enter the correct word. Conversely, you can search for today's Wordle answer too.
But Hey, don't try to be a Black-hat gamer. This secret is viable only once in a blue moon.
What to do when you win at Wordle? Then, it's time to share it on Twitter
Twitter has always been a reason behind new trends. That Twitter impulsion was behind the popularity of Wordle too.
With thousands of players sharing their daily Wordle answers and streaks, Wordle has taken Twitter by storm.
Here's how you can share your Wordle score on Twitter
Get along in the Twitter-Wordle storm by "Share" on the pop-up menu. This share option will copy your score to the clipboard.
Now go and paste your score on Twitter, Facebook, family chats, or wherever you want to boast of that big brain power.
Final Verdict
The best thing about Wordle is its simplicity, and that's, in particular, what made it viral. It won't take your whole day to guess a word. There aren't streams of levels that make you stick to it for days.
Instead, wait the whole day and finish a new word before anyone can. And that too as fast as you can.
Wear your thinking cap and let the world see what that wiz can do. Best of luck!