As we all know that daily jumble is a word puzzle game that most of us love to play every day. Solving new scramble words daily helps us to improve our vocabulary skills. But sometimes there are difficulties in solving jumble puzzles as many fans feel stuck due to that and lose points in the game. For that purpose, if you are playing today's jumble and facing some issues with unscrambling the letters then you must check jumble answers for today 02/11/21 given below.
Today's Jumble Answers for 02/11/21:-
Most of the jumble fans have become great players and can solve these word puzzles quickly. But there are still some newbies with poor vocabulary skills, they mostly get stuck during the gameplay and can't finish the game. As we have a very difficult scramble word in yesterday's jumble that was MHOYLE. For helping out those jumble fans we have given here today's jumble puzzle solution for 02/11/21. You can share with your friends and loved ones so that they could also win some quick points.
NYORI = IRONY
VEIWA = WAIVE
SUPEUR = PURSUE
MHEANU = HUMANE
Cartoon Jumble Answer for 02/11/21:
This cartoon jumble is considered the most difficult level of daily jumble game. Because it has a very lengthy word puzzle that many people find difficult to unscramble. All you have to do is create the longest jumble with the help of circled clues so that you can solve it after and finish the game. In case you have issues with this part of the then don't worry just find the jumble solutions for 02/11/21 below.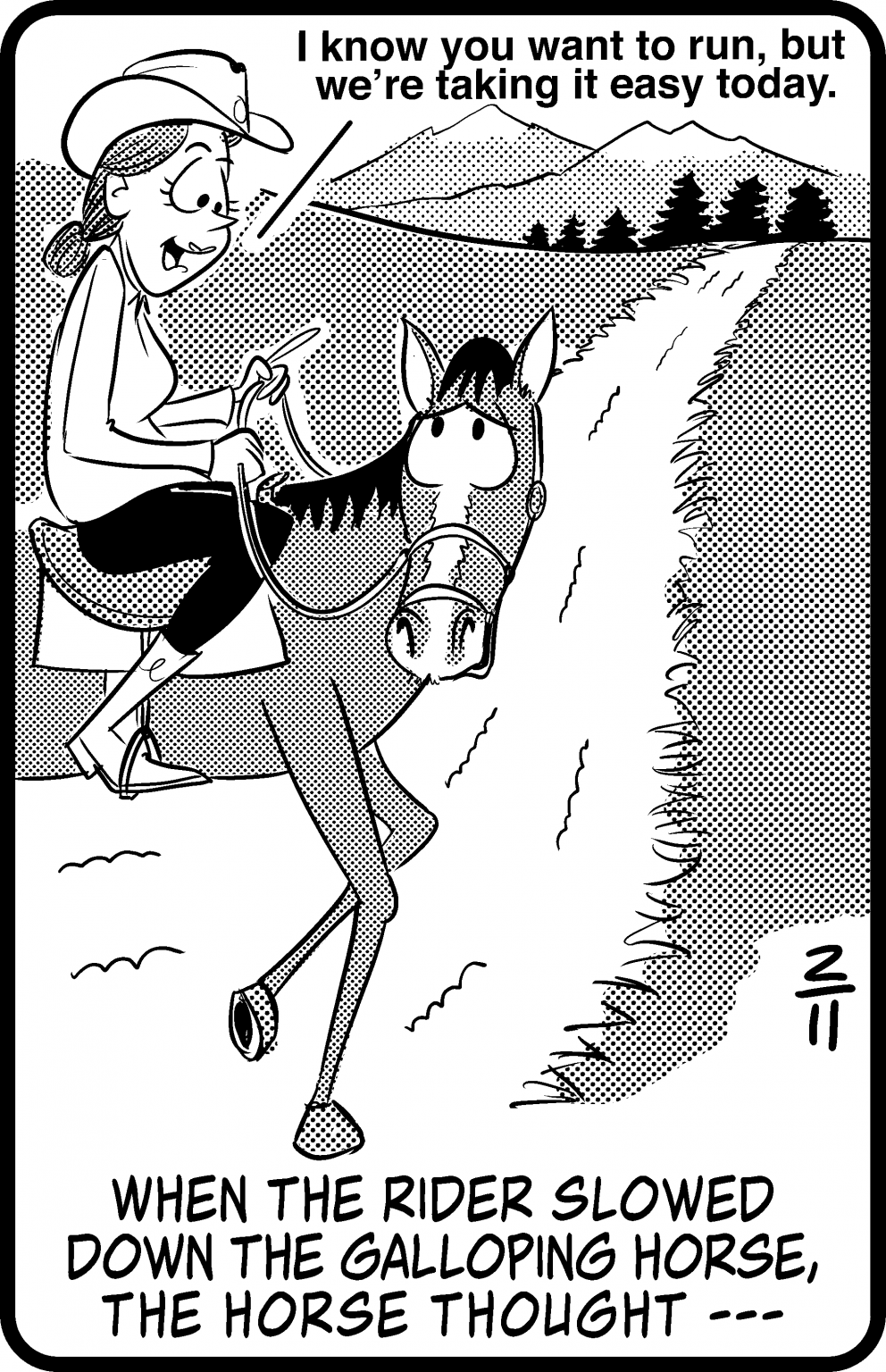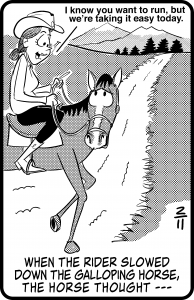 WHEN THE RIDER SLOWED DOWN THE GALLOPING HORSE, THE HORSE THOUGHT – – – –
IOWASEHM = WHOA IS ME
This is it from today's jumble puzzle answers, we hope you enjoyed jumbling today. Don't forget to share your thoughts with us in the comment box. We'll love the discussion about any word puzzle you like.