Most of the word games that you can play online are not free, you need to download the app for your mobile, and then you are allowed to play. But here is a Word Puzzle Game that is Daily Jumble, considered as the number 1 word game in America. It updates daily with some new scramble puzzles. That is why people love this game. So if you're gonna play this today and feel stuck somewhere in the game then you must see Jumble Answers for today 01/25/21 below.
Today's Jumble Answer for 01/25/21:-
Some of the Daily Jumble fans had learned a lot by playing more and solving each and every scramble puzzle. But on the other hand, many players are new and their vocabulary skills are not good enough. They feel stuck somewhere in the game where they find jumble word puzzles hard to solve. For helping out those fans, we have today's Jumble Answers for 01/25/21 here below, that you can share with your loved ones too.
SEGSU = GUESS
NADKR = DRANK
PRIELT = TRIPLE
SAQHUS = SQUASH
Today's Cartoon Jumble Answer:
As we already told you about some very talented players who don't take much time in unscrambling the jumble letters. They also sometimes get stuck in this part of the game. This difficult part is called Cartoon Jumble. So we feel proud to help all the fans with Daily Jumble Solutions. As you can check below the cartoon puzzle with its solution.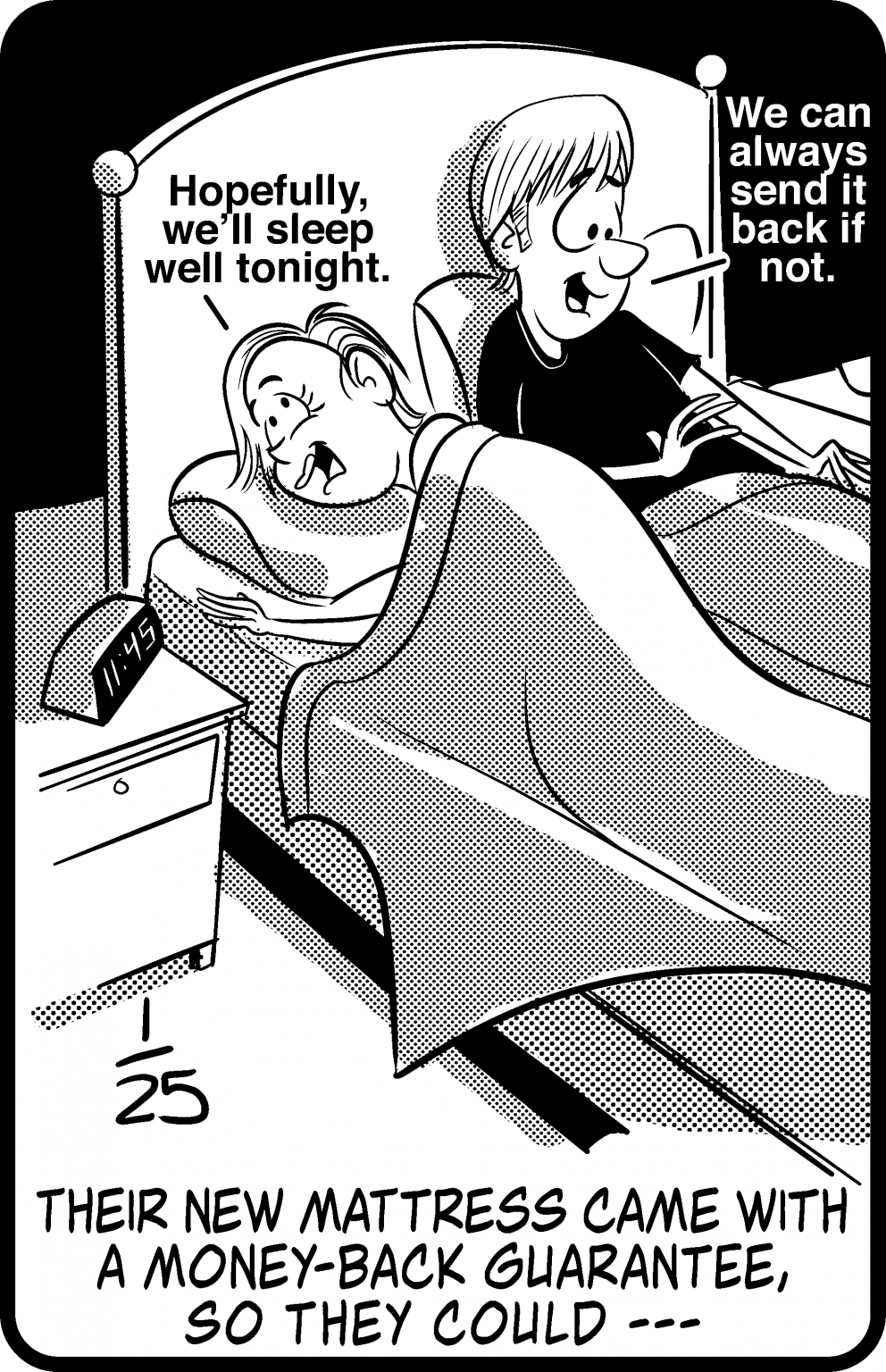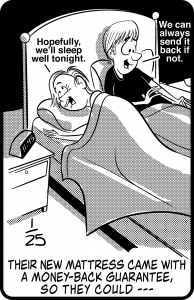 THEIR NEW MATTRESS CAME WITH A MONEY-BACK GUARANTEE, SO THEY COULD – – –
ESDRATRESUS = REST ASSURED
That's enough for today, we have done our best to provide you the best possible Jumble Answers for today 01/25/21. You can share your thoughts about any word puzzle that you feel difficult to solve. We'll love to discuss this in the comments.