When you are looking for a new game to play with your family, friends, or just by yourself, Scrabble is a perfect choice. This board game has been around for over 50 years and it can't be beaten when it comes to word games. You might want to try playing Scrabble online! But before you do that, read this blog post so you know how to find the best site and what features are available on different sites.
Can I play Scrabble Online For Free?
Yes, there are many platforms that offer Scrabble online for free. You can play with friends or other people from around the world, and you don't even have to download any software if you are playing on your phone! Some of the platforms where you can play and enjoy the most famous word game Scrabble are explained below:
Scrabble Blitz
If you are looking for a fun way to play Scrabble online and also enjoy the thrill of fast-paced games, then this is just what you need. The game offers three different modes – quick match mode allows up to four players per table; challenge your friends in private matches or compete against random opponents from all over the world, and play in tournaments to win rewards.
What's more, you can also earn badges as you progress through the game, and there are different challenges available every day to keep things interesting. You can win Scrabble Blitz by using our very best Word Jumble Solver to unscramble these words.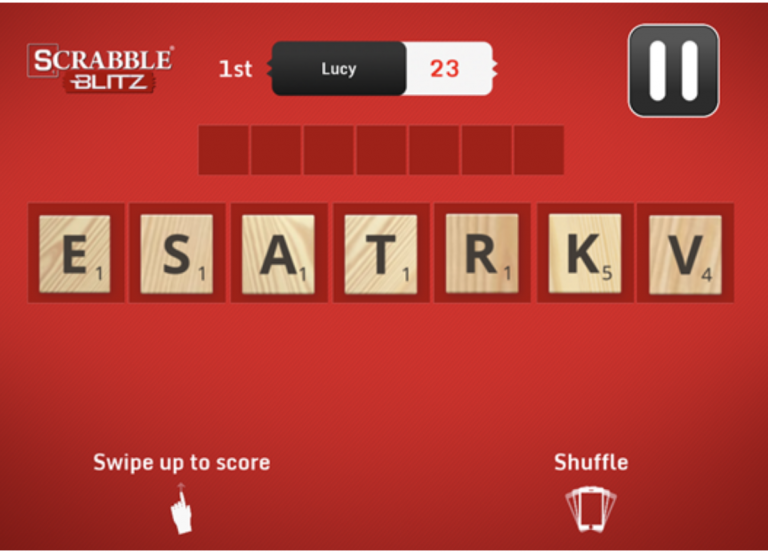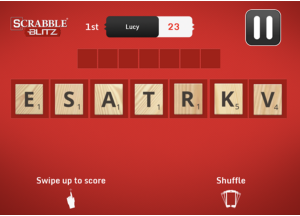 Facebook
Yes, Facebook offers Scrabble games with friends or random people. You don't even have to create a separate account – just sign in with your Facebook credentials and you're good to go. The game offers two modes – classic Scrabble, where you play the regular board game or fast mode which is a race against the clock. You can also chat with your opponents while you play.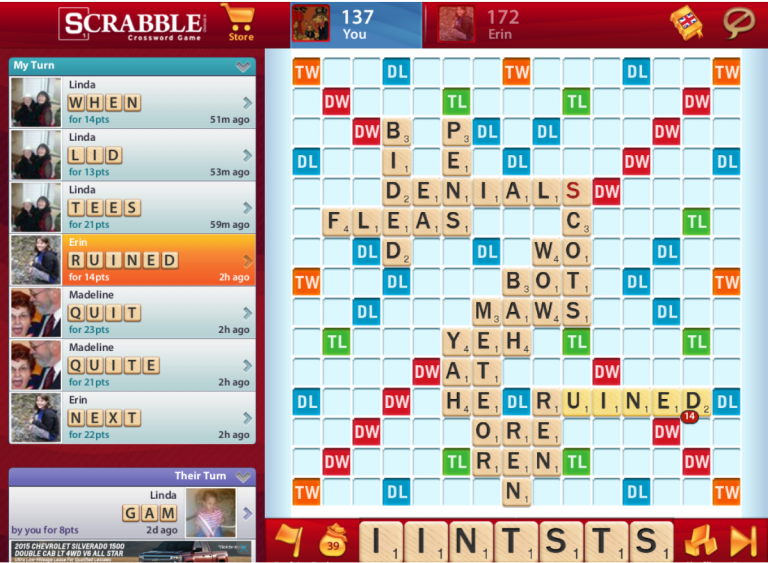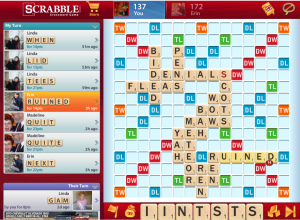 Wordscraper
This is an online Scrabble variant that is perfect for word lovers. In this game, you are given a six-letter word and have to make as many words as possible from it in the time allotted. You can play with up to four players at a time, or against the computer. The game offers three different levels of difficulty so that both beginners and experts can enjoy playing.
Scrabble Blast
This is another single-player scrabble game that comes with different gameplay mechanics. You play in the same way as you would on a physical board, but there are certain differences. For example, you can use wildcards to change letters and make words fit into any situation. The game also offers letter hints if things aren't going well for you.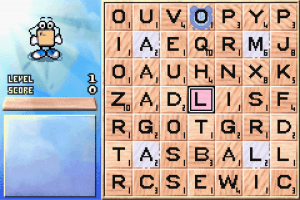 ScrabbleClub
This is one of the best Scrabble games you can play online. It is similar to Scrabble Blitz but has a few differences that make it stand out on its own. The game offers both single and multiplayer modes – in the first one, you get your choice of board layout while there are only four layouts for multiplayer games.
Scrabulous
This is an unofficial version of the Scrabble game that was launched in 2006. The best part about this game is that it is available for free on Facebook and can be played by up to six players at a time. You can also invite your friends to play with you or join an existing game.
Pogo Games
Pogo Games is a very casual online gaming site that also offers to play Scrabble online. It is one of the best places to play scrabble online, as it offers different versions of this game – including a customizable version that you can make your own.
The site also lets you compete against friends and other players in multiplayer games or chat with them while playing single-player mode. The site has several levels of difficulty based.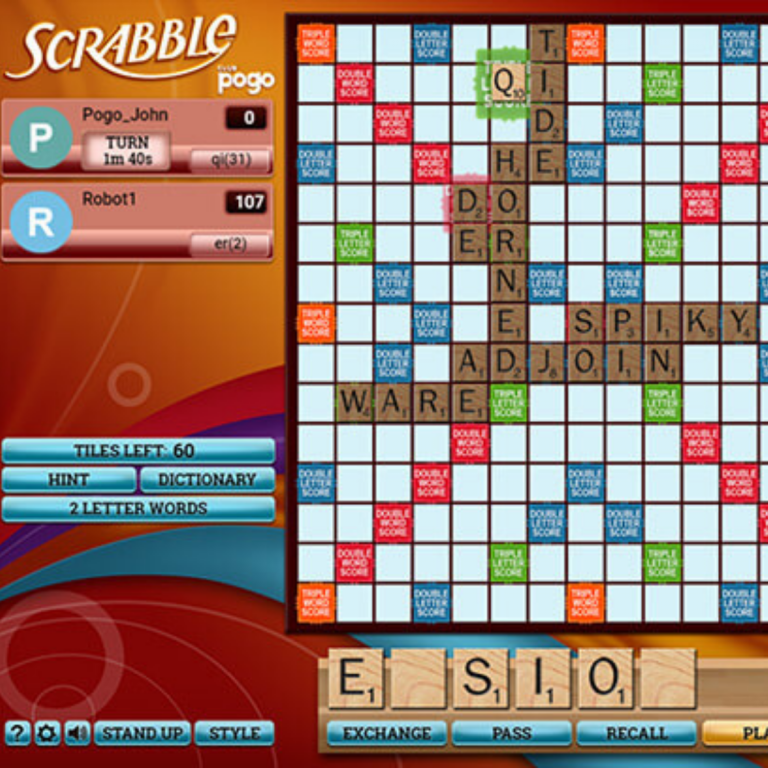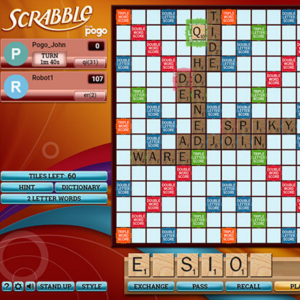 Funky Potato
Funky Potato is just another platform where you can play scrabble online. It does not have as many players and features but is quite popular in some countries. The good thing about this site is that it lets you play scrabble online free of cost – no registration or payment required.
Like most other Scrabble games listed here, Funky Potato offers a multiplayer mode so that you can play with friends or strangers and also offers different levels of difficulty to cater to all kinds of players.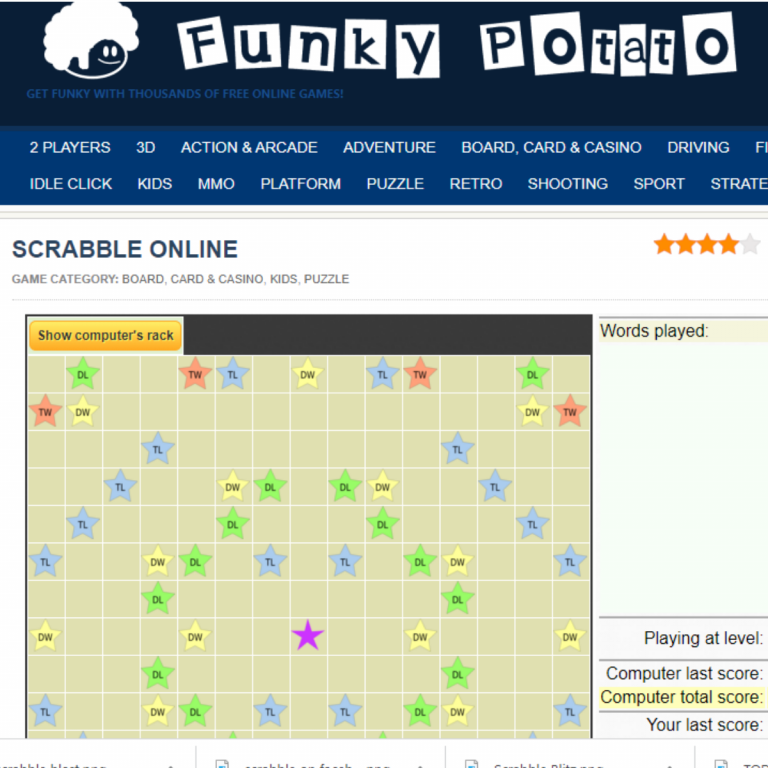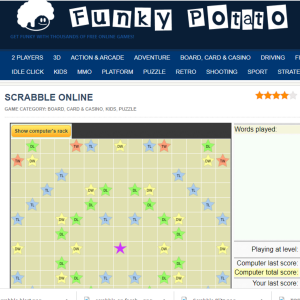 Which is The Best Online Scrabble Site?
There are no one-size-fits-all sites when it comes to Scrabble, so you should choose the site that best suits your needs. You can play with friends or random people from all over the world – just make sure you don't fall for any scams and read reviews before registering anywhere!
Another thing worth mentioning is that many of these websites offer tournaments where prize money is up for grabs. So, if you're looking to test your Scrabble skills against other players and win some cash too, then look no further!