As we all already know about the daily jumble game and play almost every day. The beauty of this game is that it comes with new word puzzles everyday. Most people love to solve these scramble word puzzles just because they want to improve their vocabulary skills. They learn new words by unscrambling jumbled letters. But here we're gonna talk about daily jumble answers, the solution that players need when they get stuck during gameplay and can't solve other word puzzles. So, if you are playing the game today then you should check the jumble answers for 03/16/21 given here.
Today's Jumble Answers for 03/16/21:-
During the gameplay, there are some experts who can solve these word puzzles in no time and can win the game with good points. This is just because of their vocabulary skills. As there are also some newbies and other players with low-level vocabulary skills, who feel stuck when they face difficult scramble words there. As we saw in yesterday's puzzle the jumbled word RAWNDO was a little hard for players. Therefore, we're here providing today's jumble answers for 03/16/21 so that you can't lose easy points.
CEETJ = EJECT
LENTK = KNELT
SFIUNE = INFUSE
OLGANO = LAGOON
[Total_Soft_Poll id="25″]
---
Today's Cartoon Jumble Answer:
The longest word puzzle that has a minimum of ten jumbled letters is called the Cartoon Jumble puzzle. Most people find themselves stuck and helpless when they reach this part of the game. All you need to do here is to solve the first four-word puzzles and then from there create the cartoon jumble with the help of circled clues. In case if you can't do that then you should check the following jumble 03/16/21.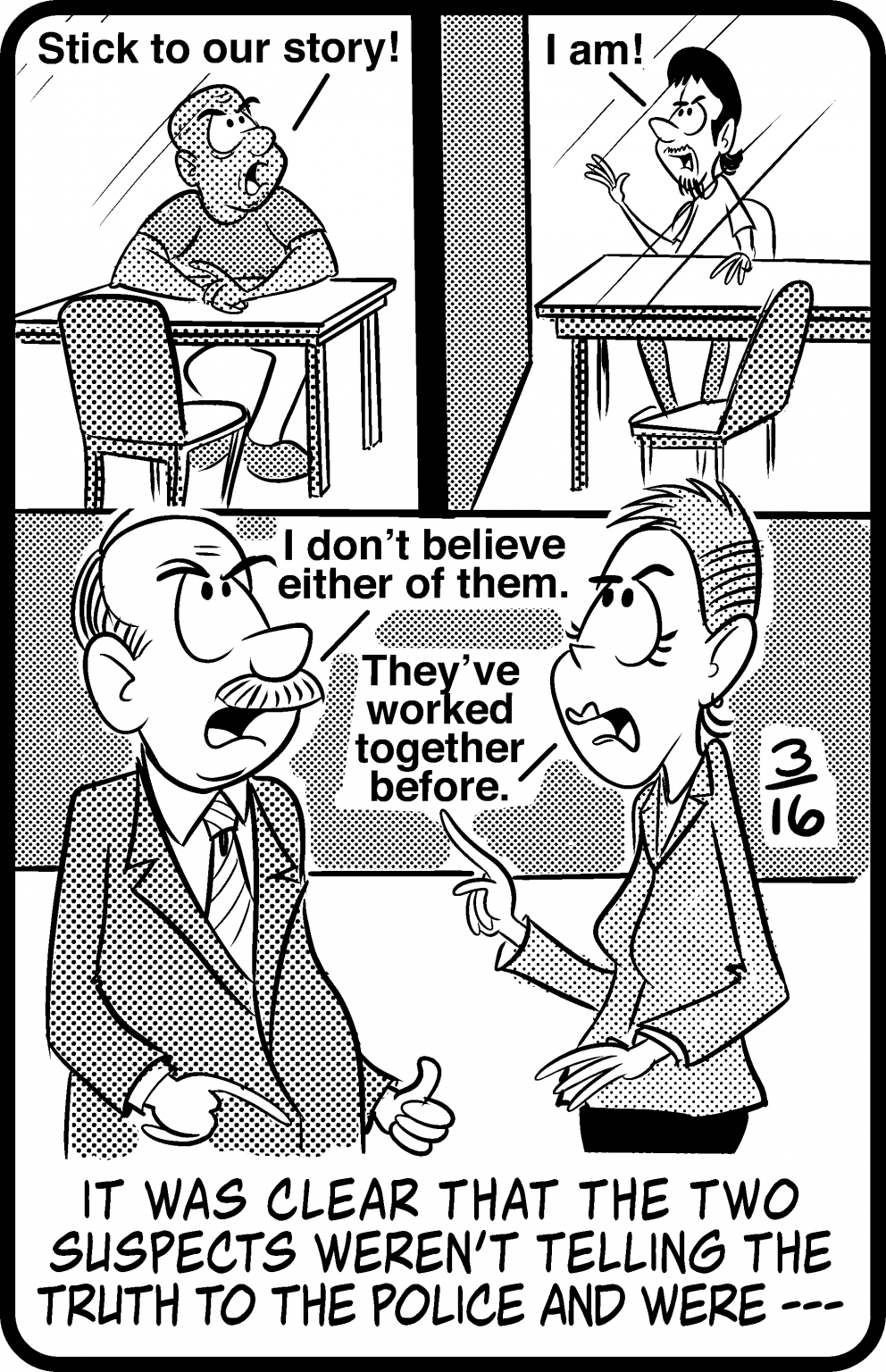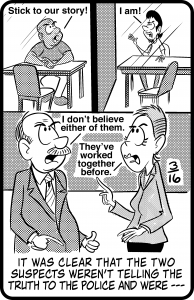 IT WAS CLEAR THAT THE TWO SUSPECTS WEREN'T TELLING THE TRUTH TO THE POLICE AND WERE – – –
ELISLA = ALLIES
That's it from today's jumble puzzle answers for 03/16/21, we hope that you enjoyed solving and winning the game with good points. Don't forget to share your thoughts in the comment box. Moreover, you can find the last three days' jumble puzzle solutions through the links given below.
---
Previous Jumble Puzzle Answers