There are many word games that people love to play but the one we're going to talk about here is a daily jumble. This game comes with new word puzzles daily that increase the charm of puzzle-solving in people's minds. By playing this game and unscrambling jumbled letters daily, they feel improvement in their vocabulary skills. Sometimes there are few difficult scramble words that create worries for them, as a result, they need jumble answers for 04/13/21 so that they can win with good points.
Today's Jumble Answers for 04/13/21
While playing the daily jumble game there are players with better vocabulary skills who can solve the word puzzles easily. They can win with good points in the game. But some players with low-level puzzle-solving skills get stuck during the gameplay and they need to see jumble answers for 04/13/21 to unscramble letters quickly. That's why for helping those players we're here providing today's jumble answers.
GRTIE = TIGER
ADGRU = GUARD
NCNNAO = CANNON
DIRIBE = BIRDIE
[Total_Soft_Poll id="55″]
---
Cartoon Word Jumble Answer for Today
A difficult word puzzle that every puzzle solver hates to unscramble, just because it is the longest scramble word. As we saw in yesterday's jumble puzzle the scramble letters PLUABCAPRE was the difficult one for many players. In this part of the game, all you need to create the long word puzzle with the help of clues that will be shown to you after a successful solution of the first four today's jumble puzzles. In case if you can't get the solution for the cartoon word puzzle then we're here providing you the daily jumble answers for 04/13/21. So that you can't lose easy points.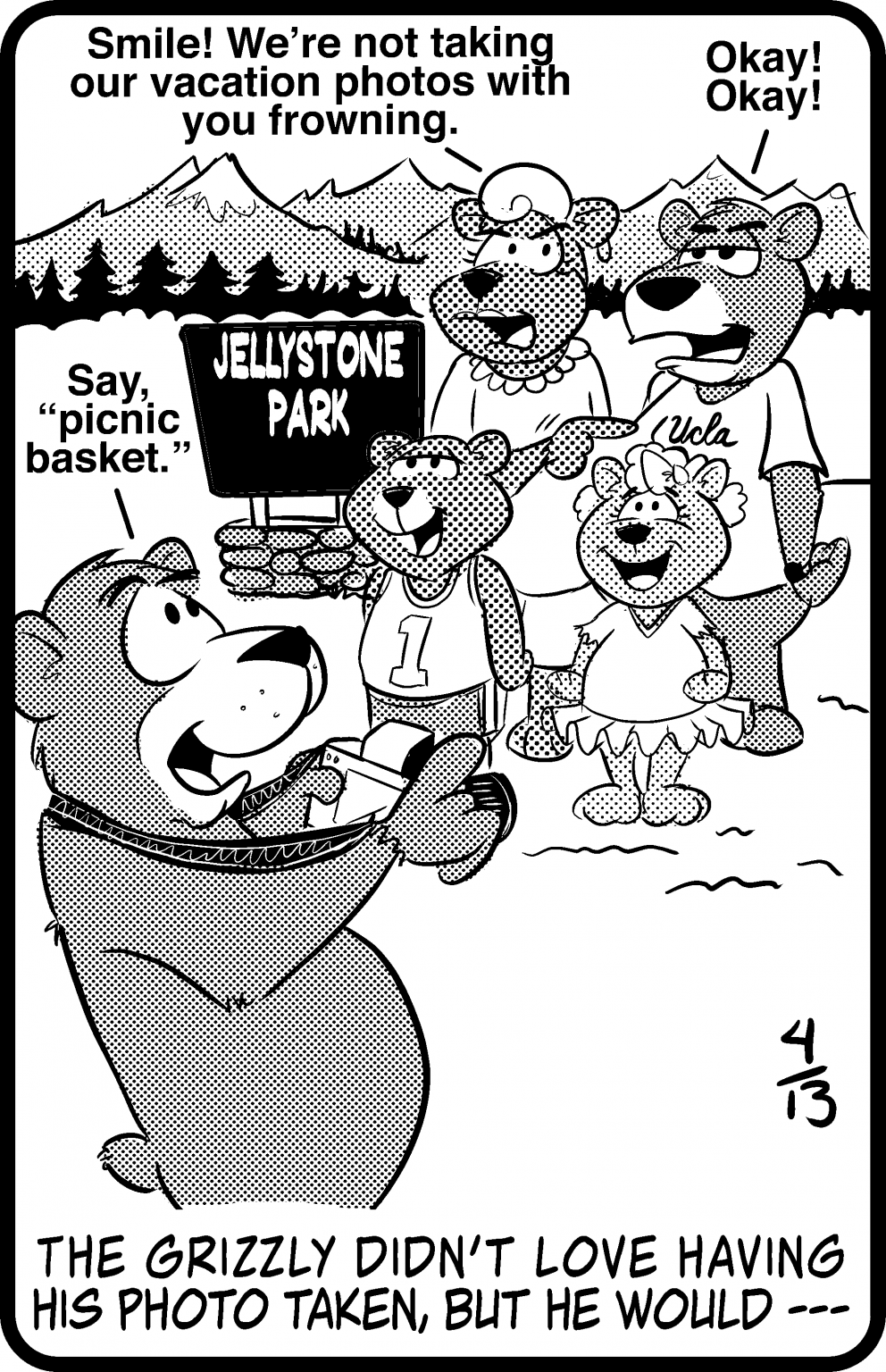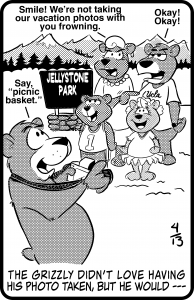 THE GRIZZLY DIDN'T LOVE HAVING HIS PHOTO TAKEN, BUT HE WOULD – – –
TERGADANNBIRI = GRIN AND BEAR IT
This is it from today's jumble word answers, we hope that you enjoyed unscrambling jumble puzzles with us. Don't forget to share your meaningful thoughts in the comment box. Moreover, you can find the last three days' jumble answers through the links given below.
---
Previous Jumble Puzzle Answers