Daily Jumble is a famous word game that can be played online with no download required. This word puzzle game is considered as America's number 1 word jumble game. When playing online daily jumble 4/19/21 most people face some troubles while unscrambling the letters. At that time they need someone with a quick jumble solution. For now, if you are facing issues then we suggest you see Jumble Answers for 4/19/21 below.
Today's Jumble Answers for 4/19/21
As we already talk about the popularity of this word jumble game, people love to play just because they want to improve their vocabulary skills. This is the best word game online to have fun while improving your dictionary. In this case, if you are stuck or having trouble while playing jumble today, then you need a quick solution to your daily jumble. You can see below are the word puzzles with their today's Jumble Answers for 4/19/21.
RVAYG = GRAVY
USODE = DOUSE
NIPSGR = SPRING
YUOJLF = JOYFUL
[Total_Soft_Poll id="62″]
---
Cartoon Word Jumble Answer for Today
Most people who play daily jumble 4/19/21 can easily solve the first four-word puzzles and become excited to get good points. But when they reach the next level that is called Cartoon Jumble, they get stuck and can't find the solution. For this reason, you can check the Cartoon puzzle that we already created for your help and the Jumble Answers for 4/19/21.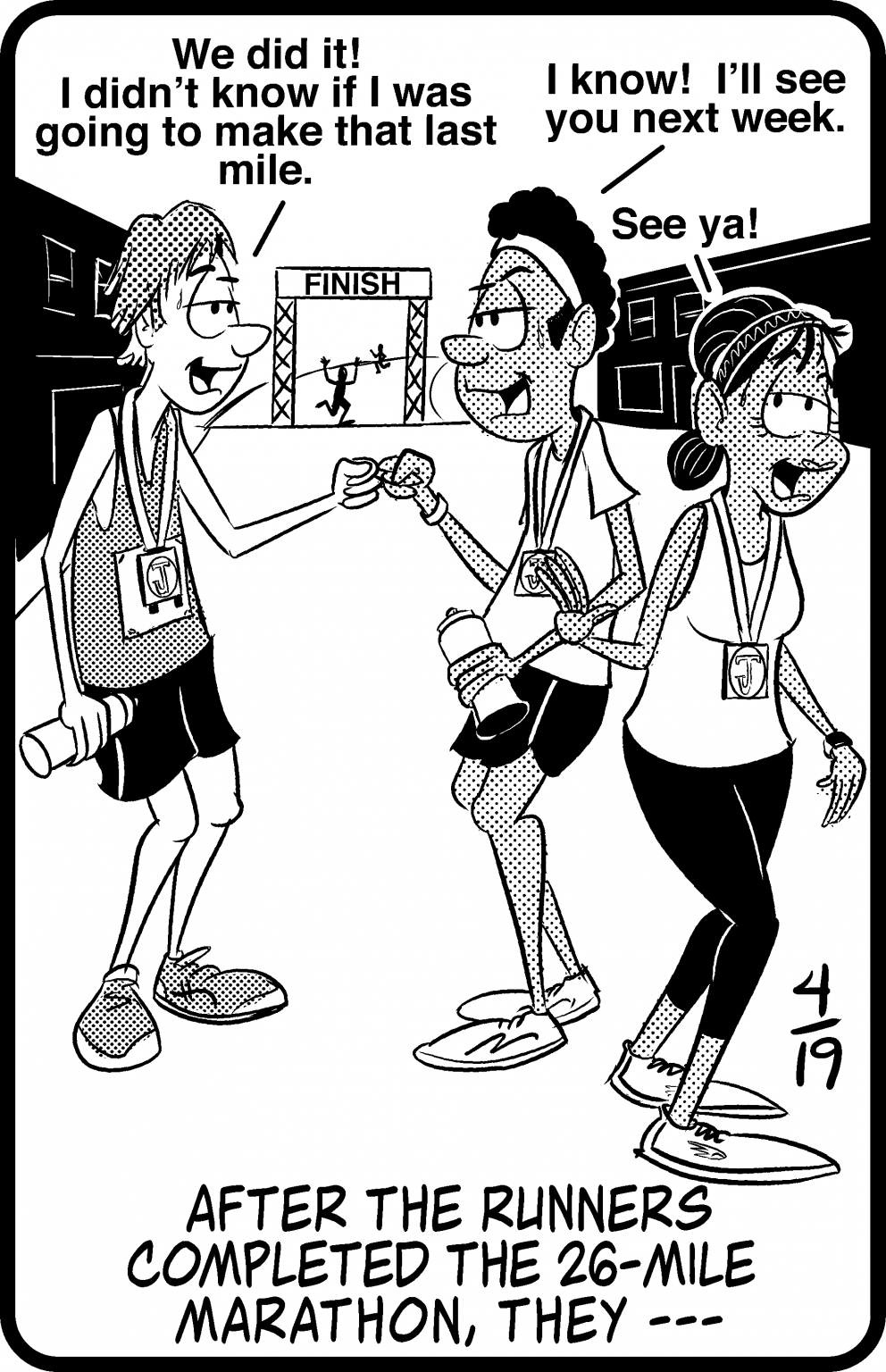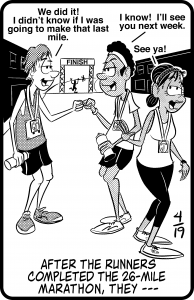 AFTER THE RUNNERS COMPLETED THE 26-MILE MARATHON, THEY – – –
GADOSSINOL = SAID SO LONG
That's it, done for today jumble answers for 4/19/21. For now, you can share your thoughts about any word puzzle that you feel hard to solve. We are always here to discuss your ambiguities regarding word jumble in comments. Moreover, you can find the last three days' jumble answers through the links given below.
---
Previous Jumble Puzzle Answers