Most people like to play many Word Games like Words With Friends and Word Scapes, but the one we're gonna talk about here is Daily Jumble. Jumble is a Word Puzzle Game that is considered America's number one Word Game. When people play today's Jumble 4/16/21 while solving the puzzle sometimes they get stuck at a second or third word scramble that they found hard to solve. For that purpose, they should see Jumble Answers for 4/16/21.
Today's Jumble Answers for 4/16/21
As we already told you about Daily Jumble, you just need to follow the rules to get good points. Every player wants to solve the Jumble Puzzle as quickly as he can so that he can win the game and beat his friends. For that reason, they need a Jumble Solution when they are stuck somewhere in the puzzle. You don't need to worry about today's Jumble 4/16/21. So for helping out the fans we have posted here Today's Jumble Answers for 4/16/21. You can share this solution with your friends and loved ones too.
HEWIG = WEIGH
DEUSE = SUEDE
ETMIDU = TEDIUM
ROLDAL = DOLLAR
[Total_Soft_Poll id="58″]
---
Cartoon Word Jumble Answer for Today
Most of the time players struggle in the last part of the Daily Jumble 4/16/21 that is called Cartoon Puzzle. In this part of the puzzle, you have to create the Jumble Puzzle by yourself with the help of circled clues given in the first four puzzles. You can get this Cartoon Jumble Solution here, in case you feel really stuck and worried. Below we have the Cartoon Jumble with Today's Jumble Answers for 4/16/21.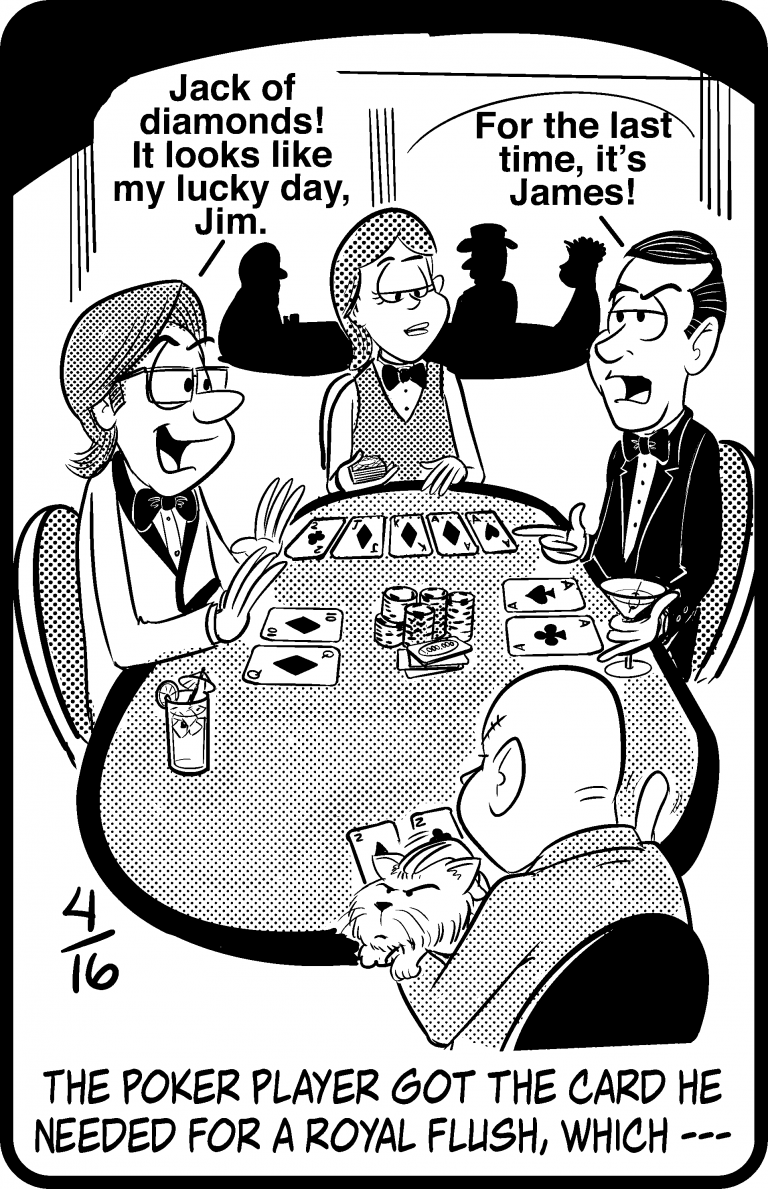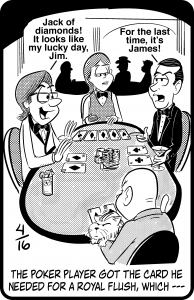 THE POKER PLAYER GOT THE CARD HE NEEDED FOR ROYAL FLUSH, WHICH – – – –
WIHSUETEIMDLL = SUITED HIM WELL
We hope that you loved our little help for today's jumble answers for 4/16/21. In the end, can we expect a little discussion about how you felt while solving Jumble Today? You can share your thoughts in the comments. Moreover, you can find the last three days' jumble answers through the links given below.
---
Previous Jumble Puzzle Answers