Jumble Answer For 12/28/2020
As you know that Jumble is a daily puzzle. Most people love to play it and want to solve it as quickly as they can. But sometimes the second or third Jumble word that comes in the puzzle becomes very hard to solve. As a matter of fact, they need a quick Jumble Puzzle Answer so that they can earn points and win the game. For that purpose, we're here providing a quick and accurate response in answers. Below you can find Today's Jumble Answer.
TEYNR = ENTRY
NUHOD = HOUND
NRIHED = HINDER
CGENAH = CHANGE
CARTOON ANSWER FOR JUMBLE TODAY:
This game needs your full attention while solving puzzle words you need to stick your mind to it. So when you finished solving the first four Jumble Puzzles then you have to follow the circled clue by yourself. This means you're making a new Jumble by yourself that's called cartoon Jumble. In case you find it hard or any type of trouble, you can check this below with your answer. It will be considered as the final answer for today's Jumble.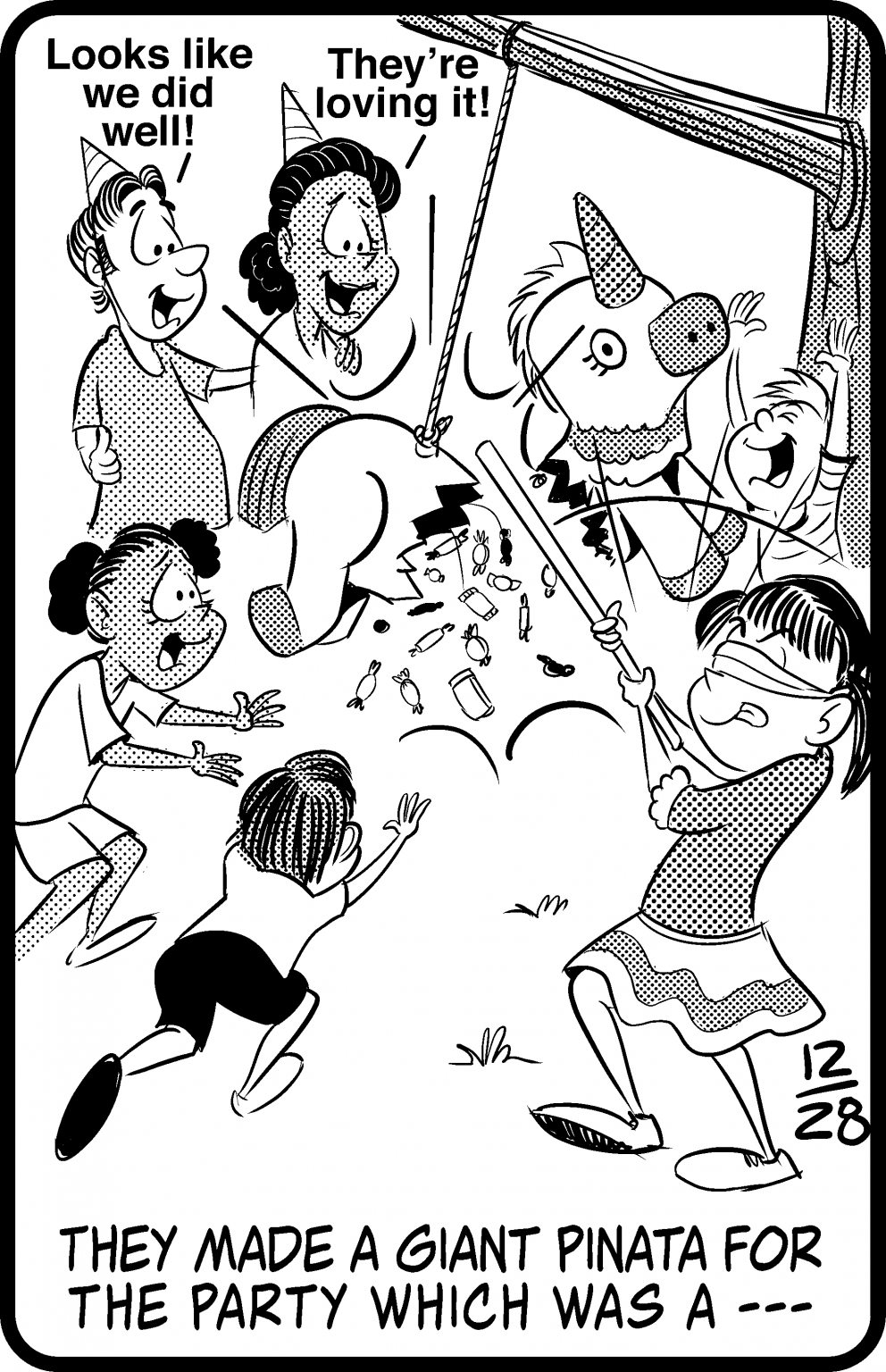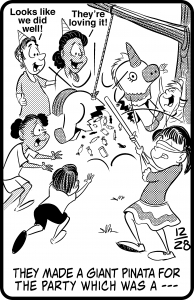 THEY MADE A GIANT PINATA FOR A PARTY WHICH WAS A – – –
ETHU HIG= HUGE HIT
We provided you the best possible answers for today's Jumble. You can share it with your friends too. Otherwise, you can share your thoughts in the comment box too. We are always available for a healthy discussion. Moreover, you can also check Sunday Jumble Answers if didn't find them yet.