Jumble Puzzle is a game that updates daily with some new Scramble Words. The beauty of this game is that it improves language learning skills. You learn new words when you play Daily Jumble. Solving Jumble Puzzle daily improves your English Dictionary. So when you are playing the game or feel stuck anywhere, you just need to see Today's Jumble Daily Answers for 01/15/21 here.
Today's Jumble Answers 01/15/21:-
As we said that this is an online game that many people love to play as it has some kind of charm. Daily Jumble with new Word Puzzles makes it interesting to play every day. Sometimes it comes with new difficult types of scrambled words that people can't unscramble. They need a quick Jumble Solution at that time.
So for helping out the beloved Jumble Word Puzzle fans, we always try our best to post the Daily Jumble Solution as it comes with a new update. We're providing you Today's Jumble Solution below for 01/15/21. Otherwise, you can also check the previous dates of Jumble Answers here.
RAVEW = WAVER
CANTE = ENACT
NLIDSA = ISLAND
GUTORH = TROUGH
Today's Cartoon Jumble 01/15/21:-
There's always a second part or Cartoon Puzzle in the Daily Jumble game that comes with a pictured story. In the picture, the creator tries to show an image puzzle that confuses the players and they get stuck there. They don't know how to overcome such a situation.
For helping the Jumble fans with this worrying situation, we have given the Cartoon Jumble with its Puzzle Solution for 01/15/21 below. You can put this Jumble Answer in the game to earn good points for the win.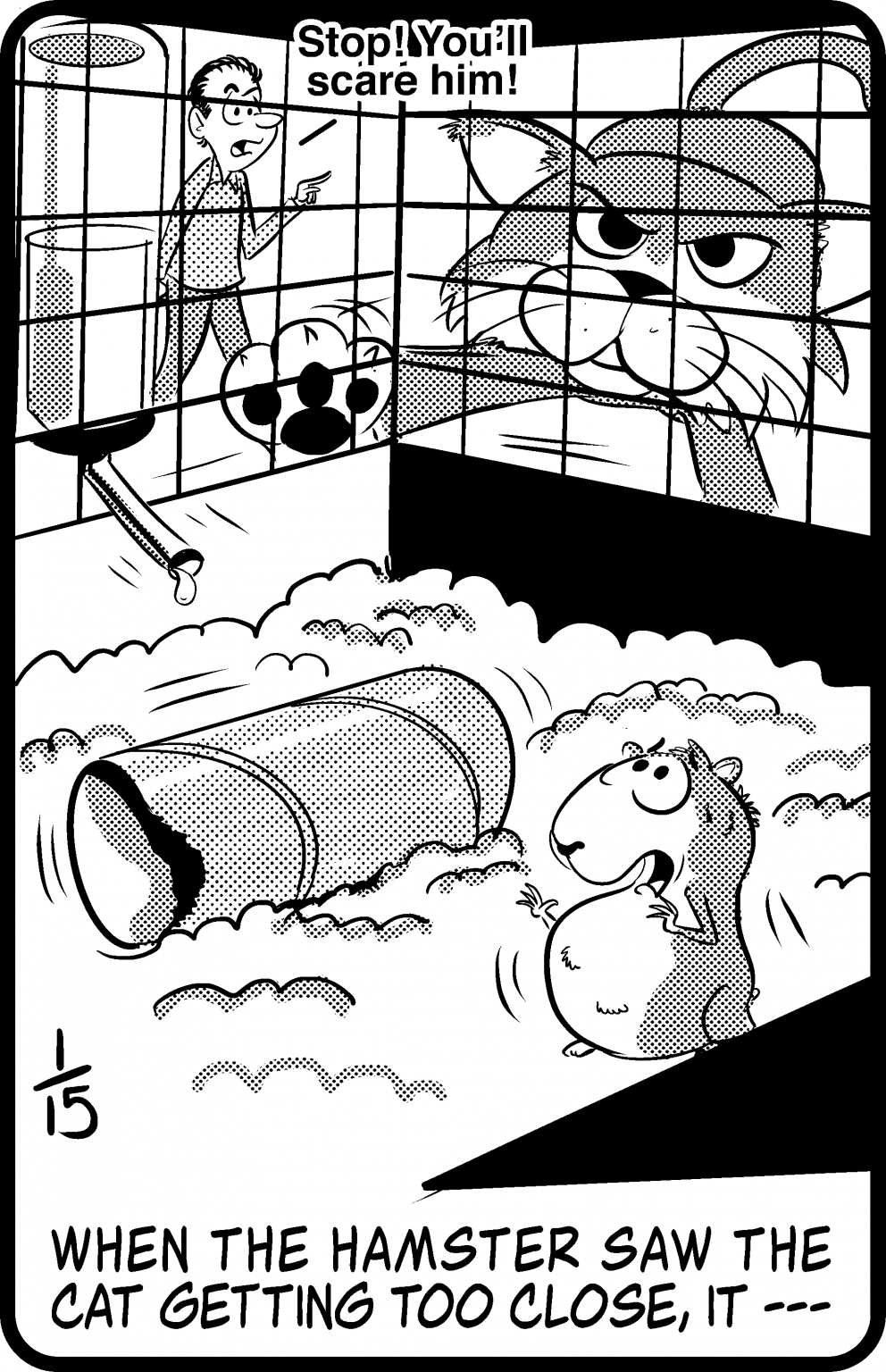 WHEN THE HAMSTER SAW THE CAT GETTING TOO CLOSE, IT – – – –
AEREACTISLDTGH = RATTLED HIS CAGE
We hope that you loved our little help to you in solving the Jumbled words. You can share with us which of these jumble puzzles created worries for you. We'd love such discussions.