Daily Jumble is a word game that updates daily with new scramble word puzzles. That's why most people love to play this game. When playing the daily jumble game sometimes there are difficult word puzzles that confuse players and as result, they lose points. Therefore, if you are playing jumble today and feel stuck anywhere due to hard scramble words, then you must see Jumble Sunday Answers for today 02/07/21 given below.
Today's Jumble Sunday Answers for 02/07/21:-
During the gameplay, most players solve the scramble puzzles easily because of their good vocabulary skills. But some people with less knowledge of word games get stuck and lose essential points. As we saw in yesterday's jumble the scrambled word KONTE was a little hard before the cartoon puzzle. For this reason, we've given here today's jumble Sunday answers for 02/07/21. You can use it in your gameplay and win the game for your friends too.
VEWESR = SWERVE
TVLIEY = LEVITY
FDAARI = AFRAID
SMEEUB = BEMUSE
UQLRIO = LIQUOR
TARPIE = PIRATE

Today's Cartoon Jumble Sunday Answer for 02/07/21:
The most difficult level of this word jumble game is Cartoon Jumble that people found difficult to unscramble. But we have given here the difficult cartoon word puzzle and its solution. You can also do this with the help of circled clues you can create and after that unscramble with the help of some jumble solver if you like. Otherwise, you can see the daily jumble puzzle solution for 02/07/21 here.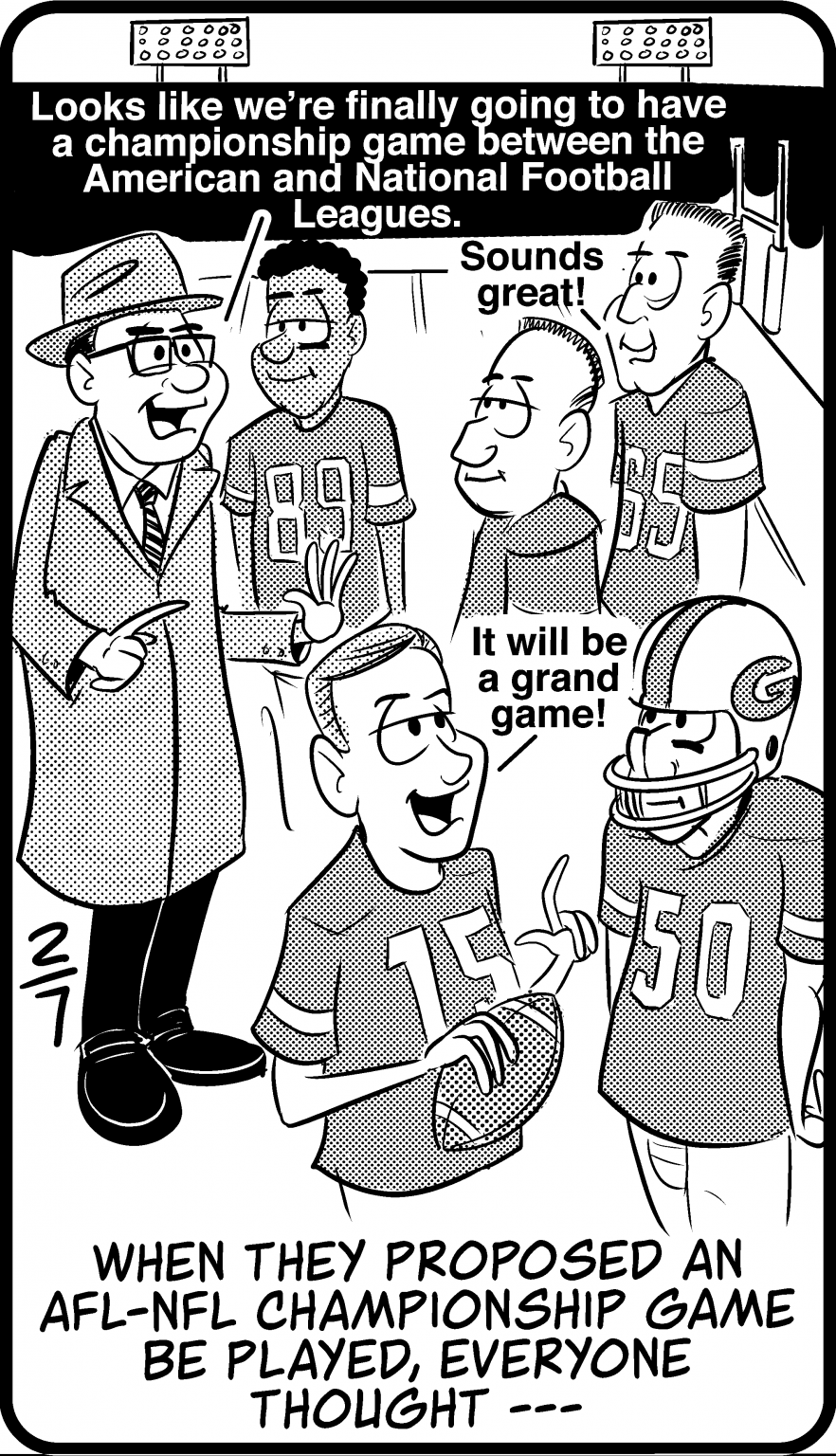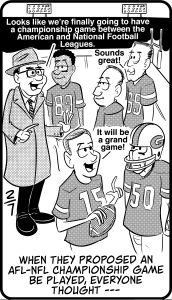 WHEN THEY PROPOSED AN AFL-NFL CHAMPIONSHIP GAME BE PLAYED, EVERYONE THOUGHT
SWEIAADEUSIRPAT = IT WAS A SUPER IDEA
So it's the end of today's jumble answers. We hope that you enjoyed solving with us or liked the jumble answers for today. Don't forget to share your thoughts in the comment box.