As we already know that daily jumble is a word scramble game that people love to play every day. They choose to improve their vocabulary skills by playing this game daily. While solving the jumble letters they got stuck sometimes with difficult types of word puzzles. That's why they need someone to help with jumble solutions and provide them with today's jumble puzzle answers. If you are playing jumble today and have some issues then you must see Jumble Answers for Today 02/08/21 given below.
Today's Jumble Answers for 02/08/21:-
Here we're showing the jumble puzzle solution for today for helping purposes to the daily jumble fans. As we saw in last day's jumble puzzle the scramble puzzle word UQLRIO was a little hard for the fans out there. So, if you are stuck anywhere in the game see today's jumble answers for 02/08/21 given below. Apply these solutions to your jumble puzzle and win some quick points to beat your friends.
EHLOL = HELLO
NRWDA = DRAWN
NOGUTE = TONGUE
MBOCEE = BECOME
Cartoon Jumble Answer for 02/08/21:
Finally, we reached here at the most difficult part of this game called Cartoon Jumble. Many fans feel it is really difficult to solve this word jumble in the end. This level of the game needs your full attention as you have to create this word jumble with the help of circled clues and then unscramble with a proper Jumble solution. But for helping out the jumble fans we've provided here both the cartoon puzzle and the Jumble Puzzle Answers here.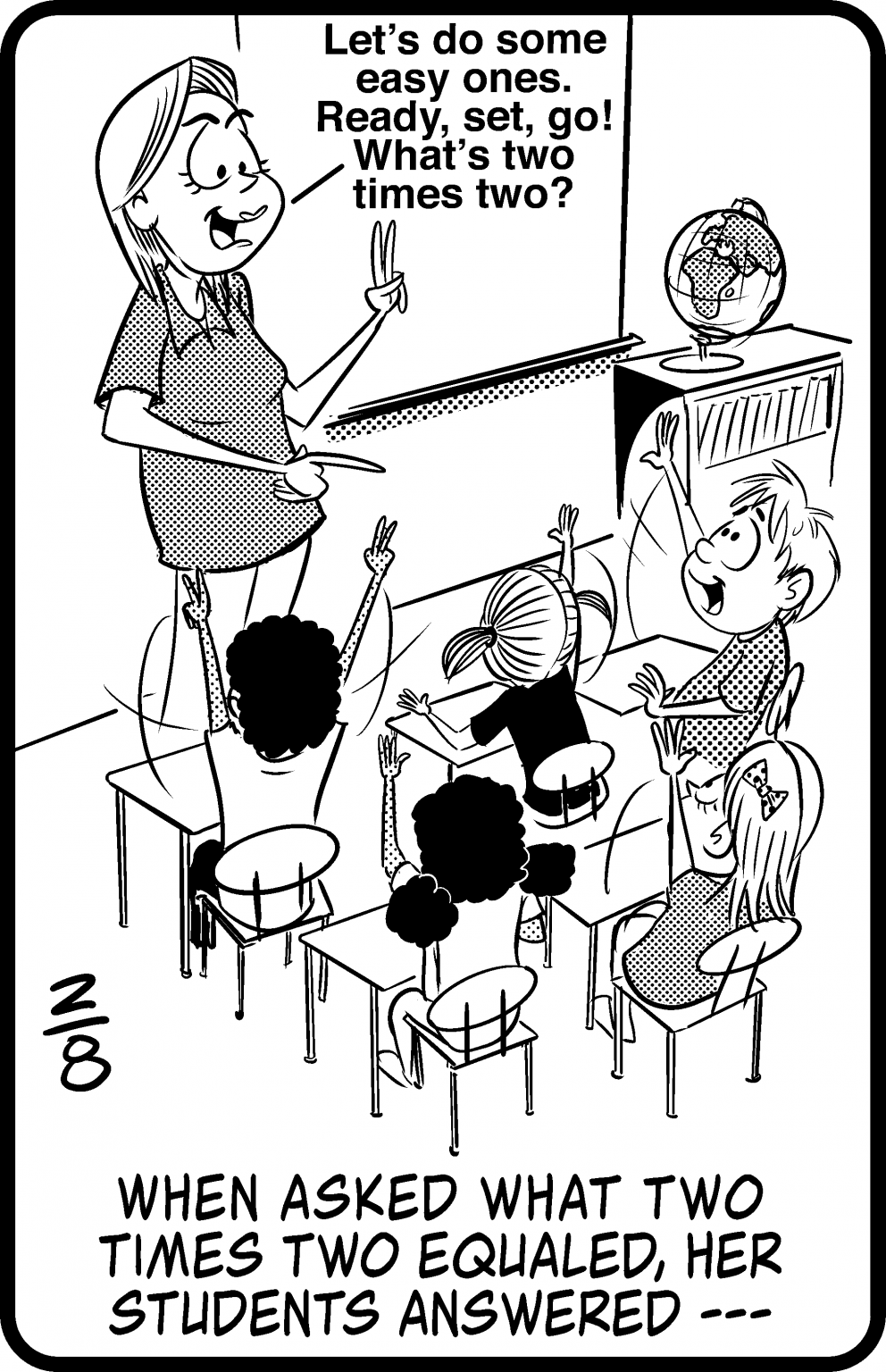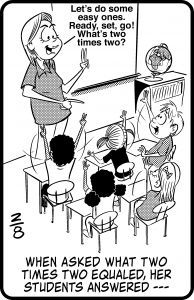 WHEN ASKED WHAT TWO TIMES TWO EQUALED, HER STUDENTS ANSWERED – – – – 
HLODNTUEBOE = ON THE DOUBLE
We hope that you liked our help for you through jumble puzzle solutions for today. You can share it with your friends and loved ones. Don't forget to use the comment box for sharing your thoughts about word jumble games today.